Wie viele Prozent der Stimmen erhält Saskaņas Centrs bei den Parlamentswahlen 2010 in Lettland?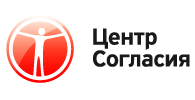 The Harmony Centre (abbreviated SC, (Latvian: 'Saskaņas Centrs')
is a political alliance in Latvia. It was formed in 2005 and its main member parties are the National Harmony Party, the Socialist Party of Latvia and the "New Centre".
Website:
http://www.saskanascentrs.lv